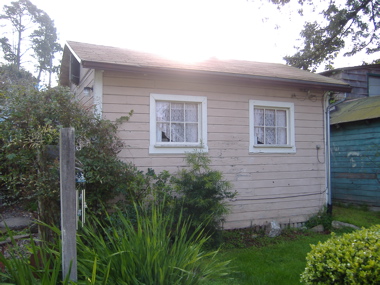 Arrived in Berkeley yesterday evening, living in a lovely garden cottage. It doesn't really seem to matter whether you return your green ticket when you leave the US – I forgot last time, and the immigration officer didn't even ask about it.
Berkeley is a beautiful city. At least in North Berkeley, people say "hello" when they meet on the streets. Everything is green, the Campus is great.
Pros:
Coffee at Peets (Telegraph Avenue)
Wheather is great (Spring, almost 20°C)
View over the SF bay
Cons:
Cody's, the famous bookstore, has moved. Not in Telegraph avenue any more.
Cal swag too expensive.
I've walked too much.