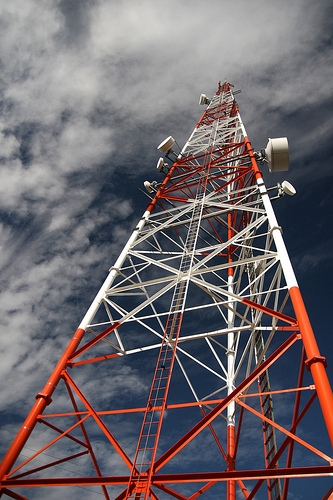 I live close to the DCF77 radio transmitter, so my signal was always pretty strong and clear. This is of course not the case for everybody :-) Gwen Roelants did run into problems. He writes:
Although your code works (thanks for that!) it looked like it was very sensitive to how the antenna was positioned.
I found that I did receive a signal every second, but that for the longer signals, I sometimes got a short flash interrupting it, causing the library to add 2 seconds instead of one. Since I got such a flash in almost every minute it could take a very long time before a proper sync was found, and because 2 seconds were counted the time would also drift during the time no new signal could be decoded.
I found a rather simple fix for your code that greatly improved the reliability and time to find a correct signal.
I don't have an Arduino around so I did not test it, but the proposed changes seem to be reasonable. You can find the changes in the Arduino forums. Thanks, Gwen!
The photo was CCed on flickr by Nathan Gibbs.