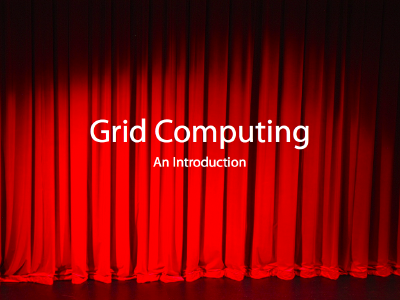 I will give a lecture introducing the basic concepts of grid computing tomorrow. The lecture consists of a talk and a demo, more specifically:
What is grid computing? Demo of Unicore included!
Grid security
Grid resource management
Grid data management
It will take place at the TU Kaiserslautern, Feb. 9, 2005, 10 a.m., in room 36-438. You're welcome to attend it.
This is the material I created, you may reuse it under the terms of the Creative Commons Attribution-NonCommercial-ShareAlike 2.0 Germany License. I think this is version 0.6 of the final talk, so I'll have to refine it next year.
During my talk, I mention the Unicore testbed, available here: Unicore Test Grid. You can easily play around with Unicore, just follow the instructions give there.
Another easy way to look at grid technology is the Instant Grid project: you can download a Knoppix"-based live CD that allows you to build a Globus Toolkit 4-based home grid.